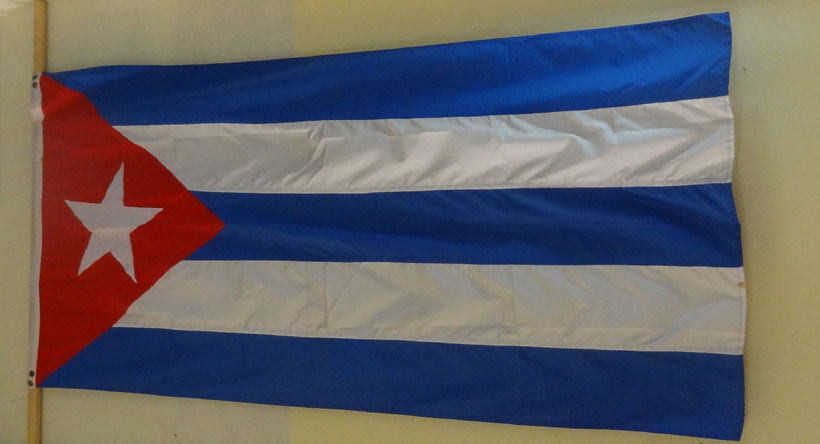 What documents are required for entry into Cuba?
Citizens of EU:
A passport which is valid for at least 6 month
A so called tourist card  - with it tourists can stay in the country for 30 days. You have to buy a tourist cards before entering the country. You can buy one from the Cuban embassy, from many airlines at the airport, from some travel agencies or online. Costs: approx. 30€, depends on where you buy it 
A foreign health insurance which is valid in Cuba - nobody asked for it when we were at Cuba but I think it is important to have one.
Procedure of entry
It is not allowed to import fresh groceries. Therefore, dispose your travel provisions before passport control.
At passport control you also have to show your tourist card and a photo of you is taken. Also we were asked if we have been to Africa lately
Then your hand luggage is checked.
Afterwards you can go to the luggage belt.
As soon as your luggage arrives you can go through customs. Therefore, you need a completed customs declaration. You will get one during the flight.
Should I change my money at the airport in Havana?
At the airport in Havana there are some currency exchanges. The exchange rates are the same as in the city center. Thus, it is recommended to change at least some money directly at the airport. You will need it for a taxi to the city center anyway.
Currency at Cuba
At Cuba there are two different currencies, Convertiblen Peso (CUC) and Peso Cubano (CUP). Tourists normally get CUC. 1 CUC is approx. 0.85€. Important: who wants to change US Dollar, has to pay a penalty fee.
How to get from the airport to the center of Havana?
Take a taxi

. In front of the airport there are enough drivers. There is no public transportation. Most of the taxi drivers have a fixed rate of 20-25 CUC to the city center no matter to which neighbourhood you want to go.

An alternative is to rent a car.
Where to stay in Havana?
Stay at a so called Casa Particular and not at a hotel. The hotels are a lot more expensive but don´t have a good reputation. Furthermore, you get in contact with locals and can asked for insider tipps. We booked our casa via mycasaparticular.com. They offer many nice, well located accommodations between 20 - 30€ per night for a double room.
Recommendation Casa Particular
La Casa de Candida at 

Calle San Rafael is highly recommendable. It is only a 10 minutes´walk to Parque Central. The owner is very nice and the breakfast as well as the dinner was always super delicious. Not even one blog away is a very nice private restaurant "Paladar San Cristobal". It is great for dinner. Also Obama came here in 2016.
Do I have to speak Spanish in Cuba?
Don´t worry if you can´t speak Spanish. It is not necessary. But especially when staying at a Casa, it is helpful to know at least some basic sentences. Then you can ask for breakfast, dinner or directions. Apart from that you can get by quite well with English.
Daily budget in Havana
We did not skimped on anything and didn´t spend more than 60€ per day and person. 15€ for staying at the casa, 20€ for breakfast, dinner and drinks, anything else 25€ e.g. admission, taxi drives, souvenirs, drinks, day tours etc. Of course you can also spend less or much more.
How safe is Havana?
We always felt very secure day and night. Although at the beginning it was strange that many Cubans try to start a conversation with us. Sometimes they wanted to sell something but whenever we declined with thanks they went to someone else. And some of them are just curious and want to talk to you.
Medical information
No mandatory vaccinations are necessary to enter Cuba
Standard vaccinations are recommended
Due to the rapidly spreading Zika virus, women who are pregnant as well as couples who have a desire to have children in the near future should not travel to Cuba. The virus can survive inside the human body 6 month without any symptoms
Export regulations
Up to 20 loose cigars can be brought back to the EU. If you exceed that amount (up to 50), you may have to show the official purchase receipt and the cigars must be contained in the original cases with all official seals
You can take 1 liter rum and 2 liter wine home
It is not allowed to export the Cuban currency
Where to eat in Havana?
Havana has two types of restaurants, the public and the private ones. Don´t got to a public restaurant. They have a very bad reputation. Always look for a private restaurant, a so called Paladra!
Paladra San Cristobal

 - one of many private restaurants. Also Barack Obama came here with his family in 2016. It is very crowded and thus I recommend to book a table. The different rooms are decorated with many pictures, clocks and other things. The food is super delicious, the employees very nice and the price-performance-ratio very good. After dinner we had a 7 year old rum and a cigat for free.

The private restaurant 

La Guardia

 is well known for delicious food, a great atmosphere and a beautiful rooftop terrace with a great view over Havana. Also Madonna celebrated her birthday here.

The Cucan women are very proud of their cooking skills. If you have the chance, eat at your Casa. We loved the food there and above all the Cuban national dish "Vieja Ropa". It is pulled beef and it was served with rice and beans, backed bananas, salad, avocados and a vegetable soup.
Top Attractions in Havana
My favorite 15 attractions in Havanna can be found here.
Should I go on a Hop on Hop off tour?
My personal opinion: Yes! It is an easy and cheap way to get to know the attraction which are not located in the city center. It is also great to get a first overview. Read more about the Hop on Hop Off tour here.
Is there a nice day tour starting from Havana?
Book a day tour to Vinales e.g. at Hotel Inglaterra at Parque Zentral. Read more about the tour here.
---
Save this post on Pinterest: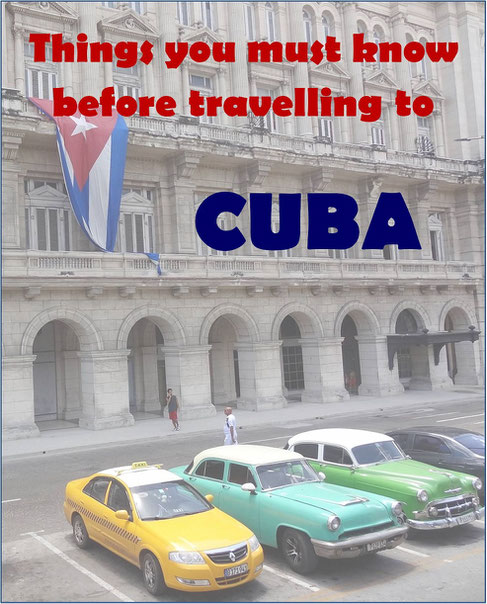 ---