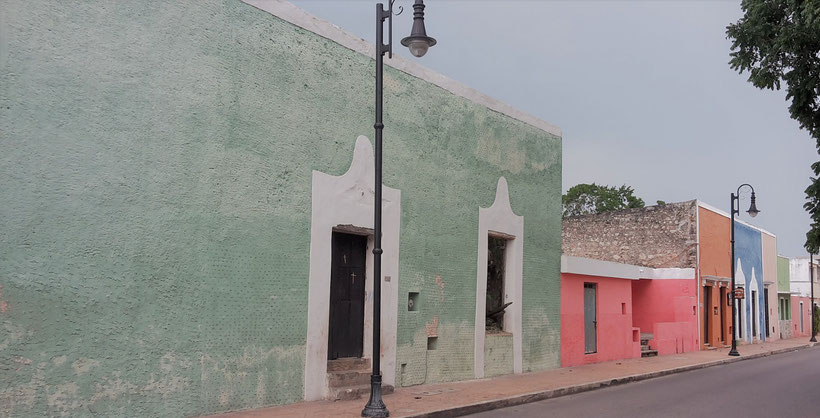 When visiting Yucatan I can highly recommend to spend at least one day in Valladolid. The small town is not only a perfect starting point for excursions to the world famous Mayan ruins Chichén Itzá. Also, Valladolid itself is well worth seeing with its colorful colonial houses, beautiful city park and old monastery Convento de San Bernardino. Directly in the city center is a Cenote and everything is within walking distance.
---
Best Tourist Attractions and Tips for Valladolid Yucatán
Travelling to Valladolid, Mexico
Valladolid can be reached via ADO bus from several cities (e.g. Cancun, Tulum, Chichén Itzá, Mérida). We took the ADO bus in Tulum and arrived in Valladolid after 1.5 hours (cost 63 Peso per person).
Hotel El Mesón del Marqués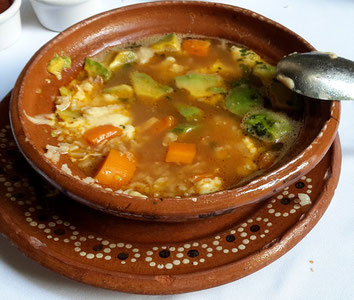 The hotel El Mesón del Marqués is only two blogs away from the ADO station. The hotel restaurant offers great lunch and dinner. For lunch I had a typical Mexican soup with chicken, cheese, rice, avocado, different vegetable and a huge peperoni. Both very delicious. For dinner another typical Mexican food "Plato tipico con pollo" - consisting of Quesedilla, Tacos, Fajitas, Chicken, Guacamole and black beans. The restaurant is very popular and at night many people had to wit to get in but not hotel guests.
Sightseeing Valladolid, Mexico
1. Cathedral Iglesia de San Servacio
The central park is located in front of the hotel and one of the oldest churches of Yucatan Cathedral Iglesia de San Servacio right behind it. The park is a small oasis of calm between the overcrowded streets. There are some street stalls where you can buy drinks or ice cream to relax with it on the beautiful benches.
Convento de San Bernardino de Siena
Afterwards we walked along Calle de los Frailes. There are a lot of colorful houses in colonial style. After 1 km we arrived at Convento de San Bernardino de Siena, an old monastery. Although it is just a short walk away, it is very calm here. Here are also the big, colorful letters which present the name of the city. At night 9 p.m. there is a light show with music.
Cenote Zaki
In the afternoon we visited Cenote Zaki. In Yucatan there are more than 1000 Cenotes. This one here is only two blocks from the central park right in the city center of Valladolid. The fresh water is pleasantly cool, much better than the seawater in Tulum. Thus, it is perfect for swimming and snorkeling.
---
Feel free to safe this pin on Pinterest: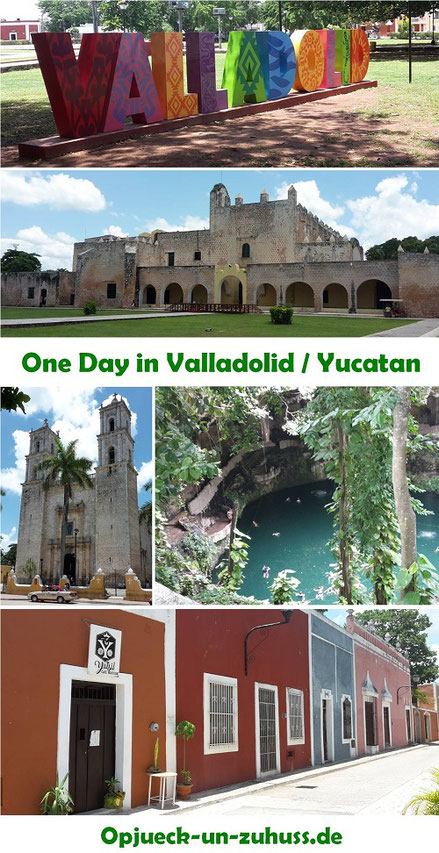 ---