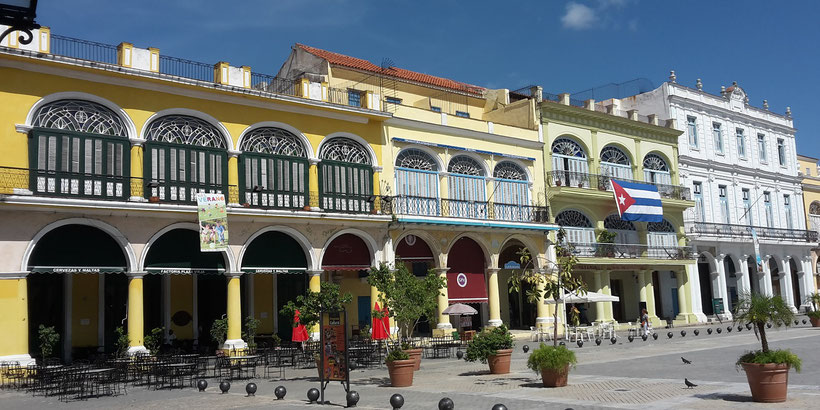 Havana´s old town can be discovered perfectly by foot. Here is my suggestion for a nice route: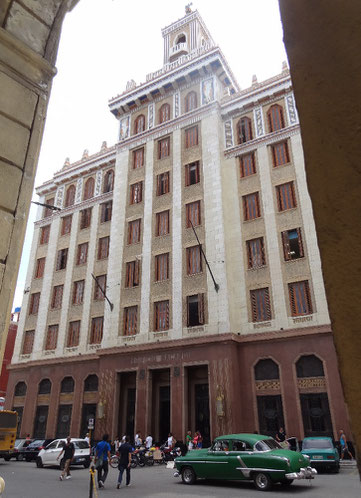 Starting point is La Casa de Candida at Calle San Raphael. Walk along San Raphael Boulevard, and you will see a lot of locals sitting there with their smartphone because it is one of the few places where WiFi is available. Cross the famous square "Parque Central" and walk till the end of the street. Go left and after a few meters you will see the Barcardi House. Unfortunatly the former company building of the rum producer is restored and the roof terrace, which offers a great view over the city, cannot be entered. Keep walking until you arrive at the museum of revolution. After passing the building go right. On the corner you will see Iglesia del Santo Angel Custodio. Walk through the beautiful streets to the bar, where Hemingway used to drink his Mojito – La Bodeguita ("My Daiquiri in el Floridita, my Mojito in la Bodeguita"). All day this bar is full of tourists drinking Mojitos and listening to salsa music.
Walk through Calle Empedrado - the first cobbled street of the city - until you arrive at Plaza de la Cathedral. The beautiful square is dominated by a baroque cathedral, which was declared World Heritage by UNESCO, in 1982. Cross the square and walk to Castillo de la Real Fuerza. Right opposide is Plaza de Armas, the oldest square of the city.
Cross the square and walk along Calle Oficios until Plaza de San Francisco. The square is dominated by the Basilica Menor de San Francisco de Asis, one of the highest religious buildings in Latin America. On the square many Cuban women in traditional dresses wait for tourists to make some photos with them - of course against payment.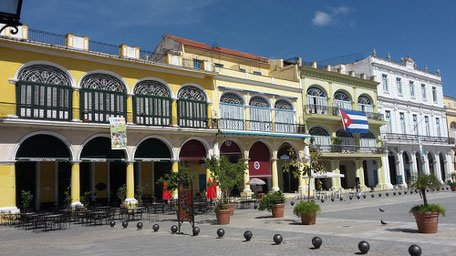 Close to this square you will find Plaza Vieja, for me the most beautiful square of the city. The historical building are a great example of the rehabilitation of the Old Town. Keep walking through the beautiful streets of old Havana until Humbold Park and then to the Rum Museum. Next to it is another bar which was one of Hemingways favorite bars "Bar Dos Hermanos". It is not so famous and therefore you can have a drink while sitting clamly at the bar. After listening to some salsa musik walk back to the Capitol via the street Teniente Rey. On your way you will pass by Drogería Serrá. In the large drug store, opened in 1886, original porcelain vessels can be found on the shelves made of precious wood.
---
Feel free to safe this pin on Pinterest: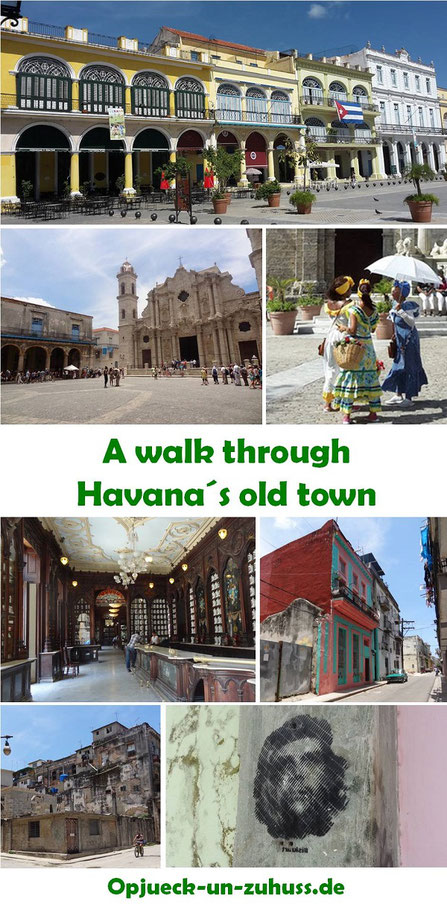 ---